PRODUCT DESCRIPTION:
LANG Devil's Home Driver
Plug & Play
Software available to download and upgrade.
The Magic Nest RGB driver downloaded from the official website can not only define the color of each button in 1680W, but also adjust the speed and brightness of more than 10 light modes, and then define macro keys and programming for any key.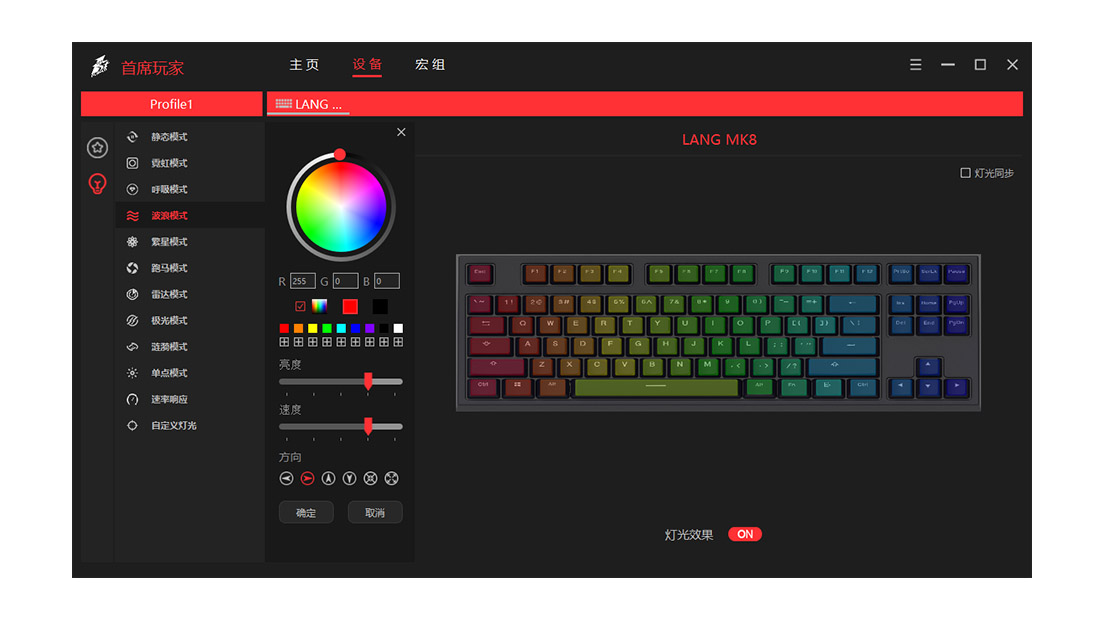 Switch Change Steps
Clamp the bottom of the shaft seat up and down with the shaft puller
Gently Pull It Out
(It must be very light, because it is very easy to pull.)
Find The Spare
Shaft, Straighten The Pins
Gently Press Into The Keyboard
Note:
1. Before pressing the shaft, the pins of the shaft body must be straightened. The after-sales keyboard caused by not straightening is not covered by the warranty.
2. Be sure to plug and unplug gently. Pulling out the shaft does not require force. The need to forcefully indicates that your operation is wrong.
3. If you have any problems with shaft pulling, please contact customer service first, if personal damage is not covered by the warranty.
More Information

| | |
| --- | --- |
| Condition | New |
| Brand | Branded |
| Model Number | LANG MK8 |
| Warranty | 1 Year |
| Connectivity Technology | Wired |
| Dimensions (W x D x H) | 438*136*36MM |